14 Fernwood Road - Cape May / Townbank, NJ (Delaware Bay)
The owner of this lovely, pet friendly, beach-block vacation home is donating the pet fees from rentals to Sam's Hope in support of our Pet Food and Veterinary Care Assistance Programs, as well as our "Meals for the Pets of the Homebound Elderly" program.
By booking your Cape May vacation via our website, you will enjoy a spectacular week at the beach and help "Keep Pets and Their People Together." A win for both you and for less- fortunate pets!
Please mention Sam's Hope in your inquiry, thank you!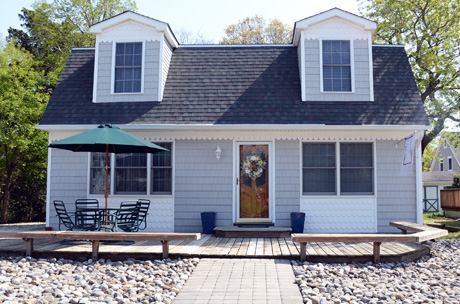 Sun and Sand at Your Doorstep, Just Steps Away from the Beach!
Amazing Sunsets and FREE, Dog-Friendly Beaches!
Quiet, Friendly, Small Town Setting!
Minutes Away from Historic Cape May and Wildwood!
3 Bedrooms, 2 Full Baths, Front and Rear Decks, Sleeps 6, Pet Friendly
More information, photos, amenities and rates